We have been away for a few days, in Malaysia. We thought we better show my parents something else than just Brunei, so we took them to Miri in Malaysia, a 2 1/2h car drive south. Miri town is located just on the other side of the border.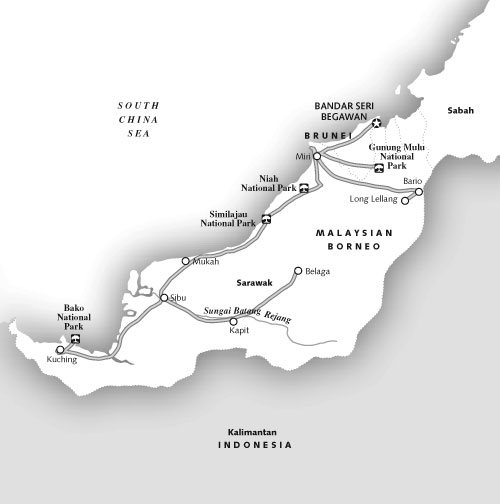 We stayed for two nights at the
Marriott Resort
in Miri, quite nice. A lot of the kids' friends from school were down there too, so they had plenty of play mates in the pool. (
Miri is the perfect "get-away-a-bit-from-Brunei"-place, just a few hours away, especially for the teachers who doesn't get the privileged travel we do
).
The restaurant served excellent food, so we had most of our meals there - apart from the first night when we ventured out and had some chinese in town.
While in Miri we went to see a Crocodile Park, just outside town. It was like a mini zoo, with a huge amount of different salt- and fresh water crocodile species, monkeys, sun bears, bats, snakes and other tropical animals. It was quite impressive to see that many crocs in the same place, apparently over a thousand (
some just held back by chicken wire, yikes!
) - but rather disheartening to see the appalling living conditions they had...
Hm, wasn't going to anyway but glad they cleared that up!
Overviewing the nesting pit:
Crocs:
Checking out the crocs:
Group photo (except Mormor):
Flying foxes:
Sun bears: