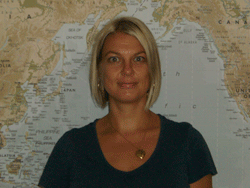 YEEEESSS!!!
I did it! Finally!!!
My knowledge in Photoshop is still quite limited, and even though I've spent the whole evening watching endless tutorials and reading tons of articles about animations - I couldn't get this to publish.
(And that was once I finally managed to

make

it.)
But three hours (
yes...
) later, here it is - my first animated photo! *Proud*
(Reason for photo is the fresh haircut, of course!)