I feel like a proper travel agency. The last days I have been busy piecing together all the trips we will be making during our summer vacation, booking all the tickets and hotels etc. Quite a task!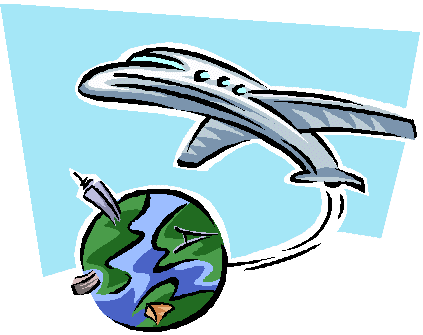 (Picture borrowed from travelogger.net)
I've now booked the SAS tickets from London (we only have a weekend in Horsham, which is already nicely booked up) to Copenhagen (
for people in DK, we arrive on the 21st, leave on the 25th and are only booked up on the 23rd - get on to it!
).
Nathan has made sure we get a lift
to
Jylland (
Thomas are you sure your car can fit the four of us, our three suitcases and our buggy..?
) and I have booked the train tickets back - needed to been done separately from Kolding to Kastrup, and then from Kastrup to Falköping. A very long trip.
Then it's Nathan's flight back to London, and hotel in London before he gets on the flight back to here - and our flight to London, and hotel... *Pheuw*.
It's hard being an expat, so much to do and so many people to see! (I wish some would come and see us
here
, too...)